My first bird I saw today in 2009 was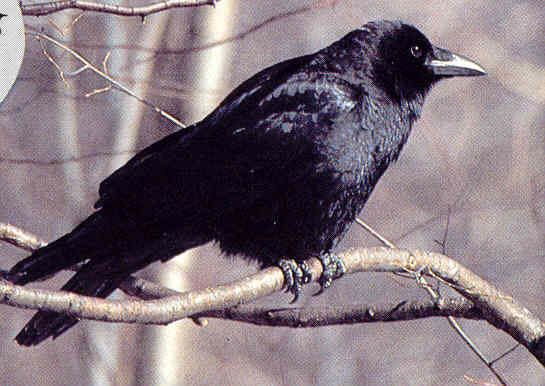 An American Crow
I got two life birds today ( birds that someone never seen before...to add to your list)
They were White Fronted Goose and Cackling Goose. Both of these birds are rare around here, and I'm glad to start the new year off on a good foot!
The White Fronted Goose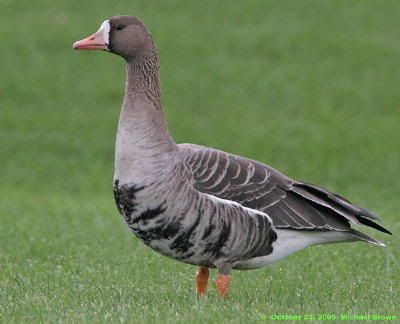 Cackling Goose ( the Cackling is a Small version of the common Canada Goose....it's a different Goose, just smaller and rare)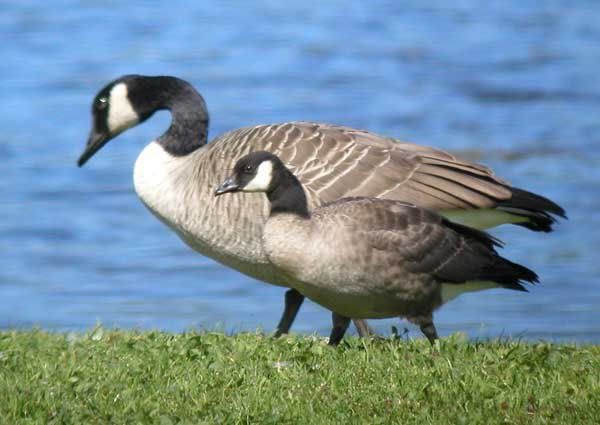 Cackling Goose is upfront in the pic. Notice the smaller bill!
I also had an OWL display. I waited until 430 when the sun was going down to see some Short Eared owls. They are common only in winter months here, they are found high in Tundra in Canada during spring/summer. I was treated to about 8 owls passing over the fields, and 2 of them were about 5 feet from my jeep. It was an amazing site....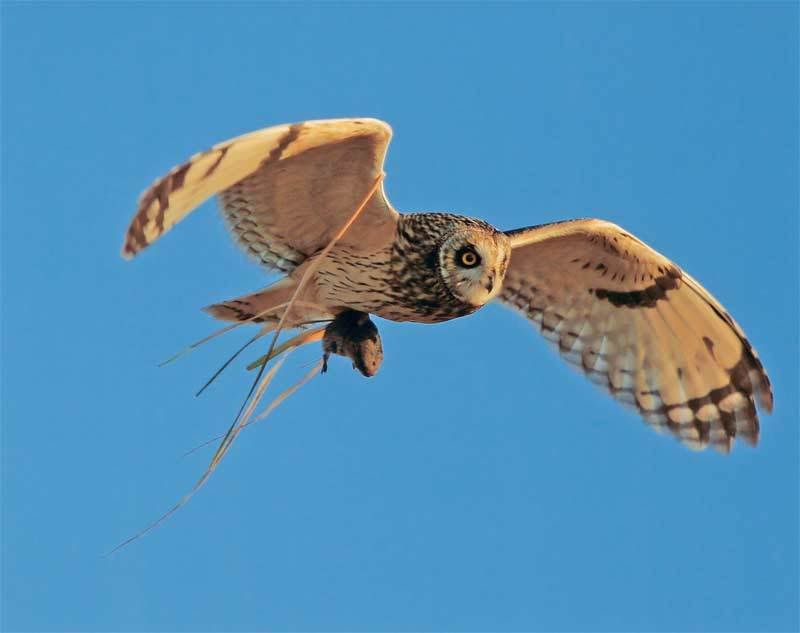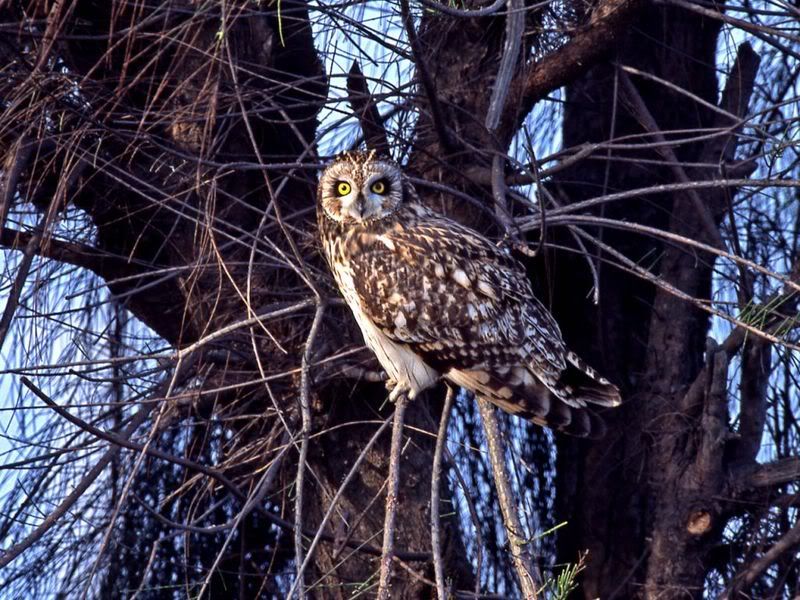 Photos are not taken by me. Found on Web to show species.
My list of seen species today
Cackling Goose
White Fronted Goose
Canada Goose
Snow Goose
Ring Necked Duck
Mallard
Rough legged Hawk
Short Eared Owl
Northern Harrier
Black Duck
American Goldfinch
American Robin
Northern Flicker
Song Sparrow
White Throated Sparrow
American Kestrel
Northern Cardinal
American Crow
Dark Eyed Junco
Tree Sparrow
Fox Sparrow
Song Sparrow
White Throated Sparrow
Canada Geese
Golden Crowned Kinglet
White Breasted Nuthatch
House Sparrow
American Goldfinch
Hairy Woodpecker.
happy New year!
To begin the New years. I went Birding.